We continually find ourselves needing to come up with new ways to make more time. The problem is that it's not a matter of making time, but rather spending time more appropriately. I always hear people say, " I don't have enough time!" but what does that really mean?  I'd beg to differ that there are very few people who actually do not have enough time.
I'm right there with you in this struggle. Recently I've come across a couple different apps that have made all of the difference in allowing me to be more productive with my business activities.
Prior to having these apps I would get distracted for a couple different reasons:
1) I didn't have a set plan on what I needed to accomplish each day.
2) I got easily distracted by "quickly checking social media, email, etc…"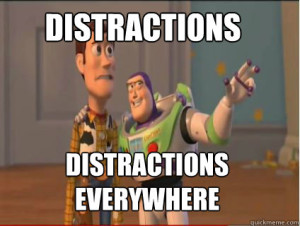 Both of these issues quickly limited my ability to be as productive as possible.  By no means was I having issues with not having enough time in the general sense that you typically see the issue arise.  I did not have enough time when it came to what I needed to accomplish at night from 8pm-midnight (my typical time to work on LaVack Fitness).  I have 4 solid hours to work on my online business on weeknights with the occasional hour here and there during the day while at my in-person training job, so my time at night is very valuable, every minute wasted quickly adds up to a project not being accomplished.
My colleague and friend, Joey Percia, created an online group on Facebook.  In this group, there was a recent discussion on how to take better advantage of our time during the day to ensure we are making the most of our time online.  Two major apps were discussed during this process; "Momentum" and "StayFocusd".  Both of these are apps that can be used with the "Google Chrome" browser.
I'm a huge nerd and to be honest, Google Chrome is the best browser out there.  I used to be a fan of Mozilla Firefox, but in the last year or so, Google Chrome has overtaken Firefox, especially when we are dealing with the extra "extensions" or "apps" that are available to make the browser even more effective.
---
LaVack Fitness Note: I understand some of you may not know how to add extensions for Google Chrome.
Step 1: Go to the 3 horizontal bars in the top right under the X to close the browser.
Step 2: Go down to "More Tools" –> "Extensions"
Step 3: "Enable an extension if you already have it or go down to "Get More Extensions"
Step 4: Search one of the apps listed below.
---
Issue #1: I had no plan on what needed to be accomplished daily.
The first application that I want to introduce you to is called Momentum:
I've been using this application for the last week and let me tell you, it is amazing.
Momentum is pretty cool, it gives you a different motivational quote each day as well as an incredible photo from places around the world that simply can't be real, yet somehow actually are.
Now, the daily quote and photo are great, but where the real value comes in is are as followed:
1) Links – In the top left of the screen you have the option to add useful links that you may need to access while working (gmail, google, etc…)  You can easily click on the link and it'll take you right to the site.
2) Mini-Checklist/To-Do-List – On the bottom right of the screen you can type in multiple small things you need to accomplish during the day, i.e. write this blog, finish client programs, send an email to my insider community, etc…
3) Major Goal – In the bottom middle of the screen it asks you what you want your main focus of the day is.  What do you need to accomplish above all else?  This now pops up whenever you load a new tab, constantly reminding you what you need to accomplish.  Great tool for constant reminders.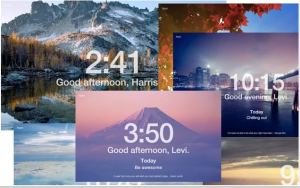 Issue #2: I got easily distracted by "quickly checking social media, email, etc…"
The second application that I want to introduce you to is called StayFocusd:
Now if to-do-lists and focusing on a major goal are not motivating enough to prevent procrastination, StayFocusd may be for you.  StayFocusd is efficient at procrastination prevention from sites that don't help you get anything actually accomplished.  I have tried a lot of different software and apps over the last few months.  I honestly did not really like many previous apps for multiple reasons, but I finally came across StayFocusd.
StayFocusd does just that, keeps you focused.  It is an extension that allows you to block what websites you want to after having spent "x amount of time" on each site, etc…  You can set which days you want those sites to be blocked and so forth.  It's a great overall app.  The nice thing is when you want to change how much time you allow yourself on social media or other sites, it will ask you multiple times if you are sure, basically making you realize that it may not be the most efficient way of spending your time by opting out of a shorter "procrastination time".
---
Increase Productivity & Get More Done in Less Time
I don't get to blog about everything that I want to due to time constraints and work commitments.  On top of posting a weekly blog, I also write to my Insider Community 1-2x a week.  This is the place you will want to be in order to receive other useful tips and information about productivity.
Let me know how you like these apps.
-B